Contributed Post
If you're an avid gardener, then you don't need to be sold the virtues of a well-maintained green space. You're able to derive pleasure from planning what you'll do with your garden, getting your hand stuck into the soil, and all-around making sure that the space at the back of your house is in tip-top condition. But here's a question for you: how much does the rest of your family love your garden? You're not the only one who lives there! Below, we take a look at five ways you can ensure everyone enjoys your green space as much as you do.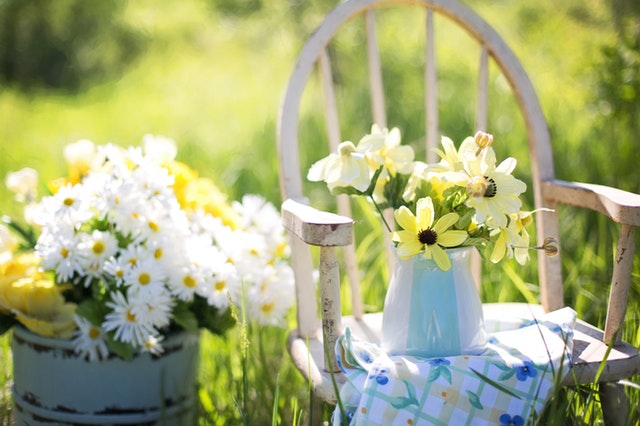 Source: Pexels.com
Bringing the Fun
If you have children, then as much as you'd like to think otherwise, it's unlikely that they're going to have much natural interest in vegetables and plants. That, however, doesn't mean they don't get to enjoy your garden too! It's easy to add a few additions that'll enable them to have fun. A simple swingset – you can make one yourself if you're feeling handy – and a few outdoor toys will be a great way to introduce them to the outdoors. And once they're on the hook, it'll just be a matter of time before they're interested in helping you in the garden!
A Relaxing Space
Gardens are beautiful to look at. But when it comes to what they're really good for, you just can't look past summer. If you have a decking area with a BBQ, outdoor patio furniture, and a nice view of the garden, then everyone in your family – including your extended relatives – will enjoy spending time out of doors. There are few things better than spraining a warm summer evening unwinding and having fun with the family. Add this to your garden, and you'll have one of the best in the neighborhood.
Helping Out
As we said above, you can't expect another person to get all excited about gardening, especially if they're never tried it before. But if that's the case, why not get your family involved, and show them all that they're missing out on? Of course, it'll be important to pick your moment properly. Wait until it's a wonderfully warm spring day to ask them to join you in the garden (as opposed to a rainy fall afternoon). They'll eventually see the many benefits of working outdoors with your hands.
Their Own Space
Nothing makes a person commit to an idea and action more quickly than if they have a direct connection to it. If you're able to set aside a plot of land for the rest of your family, they'll have an incentive to get involved and keep their portion of the garden looking as good as possible. This is especially good with children. Guide them through the process of growing food, and they'll surely be captivated!
Party Time
Finally, to ensure your family love your garden as much as you do, buy a few supplies to ensure it can be used for social gatherings and larger parties. Add a gazebo, heater, and BBQ, and you'll have a prime party space.