Everyone at some point in their life has considered starting a band. This could be a fleeting insane thought in high school, a slightly more serious endeavor at college or, now that you've had a year's worth of guitar lessons, you could be actively looking for a position in a band. Being in a band is cool. There aren't many jobs that are cooler, other than an international spy or chocolate taster. Even as a fully fledged adult, you still have a hankering to give the band thing a go. You have visions of writing and performing that one great song that becomes an instant classic and is played at weddings, events and across the airwaves for years to come. So what are you waiting for? Take a look at these steps to ensuring that you don't form one of those cringe worthy bands, but a supergroup ready to take on the world.
Style Of Music
Are you one of those people that turn on the radio today only to bemoan the monotony of the music that is invading your ears? Dance and pop tracks are the music of choice for the youth of today. You have to decide the sound that you want your band to create. The chances are that as a live band your sound will be more authentic and less computer generated.
You could head down the Britpop avenue of heavy guitar based anthems, or you could venture down the 1970s path of glam rock. If electro-pop is more your bag, then you could take inspiration from the 1980s bands that used synthesizers in every other track that they released. It's vital that you select a sound and stick with it. The easiest way to do this is to think about the music that you love and listen to and use that as your inspiration. You want people to hear the first four bars of your songs and know instantly that you are the band behind the music.
Find Your Band Members
You may already have an idea of who you want to join up with to form your new band. On the other hand, you may be going on this venture alone and seek like minded musicians. If you are into the music scene, you may already have some worthwhile contacts. These could be folk that you've met at gigs or people you have known since college. Either way, utilize them. See if they are keen on forming a band or if they know anybody who has a particular flair for the sound you're after.
You will probably require guitarists, drums and maybe keyboards. Bands nowadays come in all different shapes and sizes. Some groups that remain mainstream have cellists, trumpeters, and harpists. Thesebands use the instruments differently to create a unique sound that people love.
It's All In A Name
Many bands spend hours, days and weeks considering their name before even strumming the guitar strings or beating a single drum. Don't place too much importance on it and allow it to come to you naturally. There is nothing worse than a forced band name by using a contrived formula like the merging of your favorite color and the name of your first pet. Who would buy the latest record by Turquoise Max? Brainstorm loads of ideas and even if you don't settle on one for a little while, don't let it detract from the most important issue at hand: creating the music.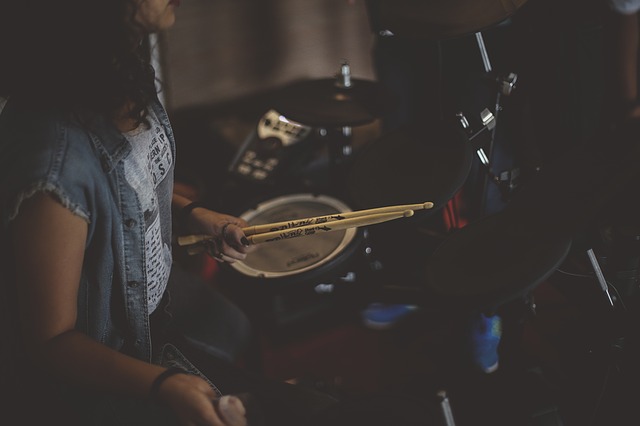 Exposure
After you've been practicing your self-penned tracks for a little while, you may feel ready to release your sound upon the world. The best way to do that is to locate a platform from which to launch your music. You could choose to upload indie music on Indiesound and make connections with other up and coming acts. The service is free and enables you to generate a prominent online presence.   
Exposure on the Internet will see your band's music available across the globe. This can see you develop a loyal fan base quickly and enhance your chances of securing that elusive record deal. Link your social media accounts to your music hosting site allowing your fans to find out about your latest songs, live shows and band updates after liking you, following you and poking you. Keep your Facebook page, Twitter and Instagram feeds up to date at all times. Make sure your profiles are detailed and show off a little bit of your personality.
Putting yourself out there for critique can be a daunting prospect. You are baring your soul in your music, and it can be disheartening to read negative reviews or abusive remarks. The Internet is a wonderful sphere in which to get your music heard, but it's also full of people who feel a warped sense of joy from criticizing others. Try to take it with a pinch of salt and keep writing your music.
When you're feeling brave enough, you can send off some of your demo tapes to music executives across the country. Yes, they receive hundreds of demo tapes a month, but they do listen to them, ever on the look out for the next big thing. If you're confident about your sound, why can't it be you?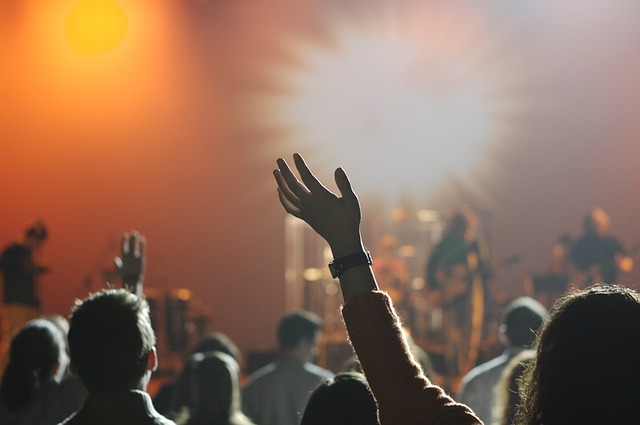 Gigs
Bands form for one main reason: to play their music live for their fans. To generate interest in your group, you may have to play a few free gigs first. Check out your local music venues. We're not talking arenas or sports stadiums but music bars, pubs, and clubs. Even the Beatles started out small playing intimate shows at the Cavern Club in Liverpool.
Go and see some gigs and learn from the best. You need to understand how to communicate with the crowd and become a charismatic entity on stage. The best performers don't just stand on stage for forty-five minutes, play their guitar and sing some songs. They engage and enthuse the crowd. Many bands have secured their record labels at gigs that had a music scout or two in the audience. Always be alert, be on point musically, and perform at your best.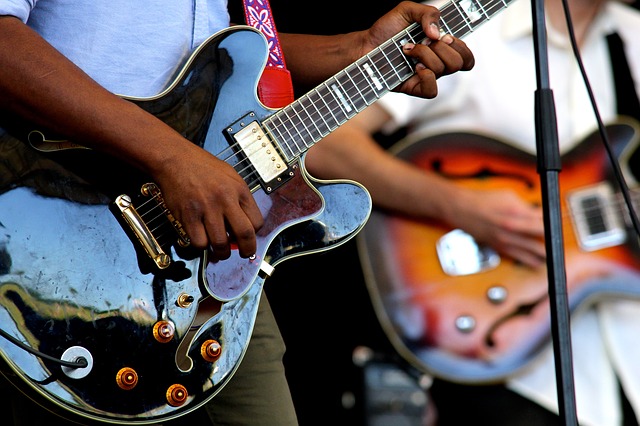 Be Determined
You may see your venture into the music industry as a hobby, and it may stay this way. You have a full-time job that you love, family commitments and you are settled. Your band meets up in the week for practice and plays a gig or two every weekend. This may satisfy your thirst for breaking into the music business.
However, you may crave more once you have tasted your first drop of fandom and fame. If you want to make music and your band your career, make sure you're committed to the project. Practice regularly, play live shows every week, keep releasing new material online and enjoy the experience. You may never be the next Rolling Stones, but you may earn enough money to make music your full-time job and have a lot of fun in the process.
Instead of sitting and pining for a dream career creating music and touring with your band, you have to be proactive and make it happen. Soon you could see yourself with an army of loyal fans, following your music career in the same way as you followed your idols when you were younger. Practice, practice, practice and get your music heard, and you could soon be making a living from music.