Contributed Post
Your home is supposed to be the one place where you can feel truly happy. It's your own little paradise away from the stresses of everyday life, where you can relax, have fun, and make unforgettable memories with those you love. It's also a great place to entertain guests, whether you're a fan of family BBQ's, intimate dinners, or the occasional house party. For this reason, it's important that your home is an inviting and welcoming space for all those that visit. Regardless of the size or shape of your house, there are plenty of ways to turn it into the social hub of your dreams. Here are eleven ways to make the most of your home.
Make A Great First Impression
Although you shouldn't judge a book by its cover, this is something almost all of us have been guilty of at one time or another. Whether we like it or not, first impressions do matter, which is why your home needs to make the best one it can. Because of this, you should take some time tidying up your exterior and boosting your curb appeal. Make sure you trim and weed your lawn regularly, keep any flower beds maintained, and wash away any mud that may have built up on your path. You may also want to repaint your door and windows to brighten the entrance up.
Keep Things Neat And Tidy
Cluttered and untidy homes can make even the most reserved people uncomfortable and anxious, whether they realize it at the time or not. To avoid this, you need to do what you can to ensure that your home stays neat, tidy, and clean. Of course, you don't want it looking like a showhome, as this can make your guests just as nervous, but you should try to keep your mess to a minimum. To keep on top of this problem, you could set yourself a chore chart or schedule to follow. You can also plan regular decluttering days to get rid of the things you no longer need, or use an Airbnb turnaround service to help clean the house.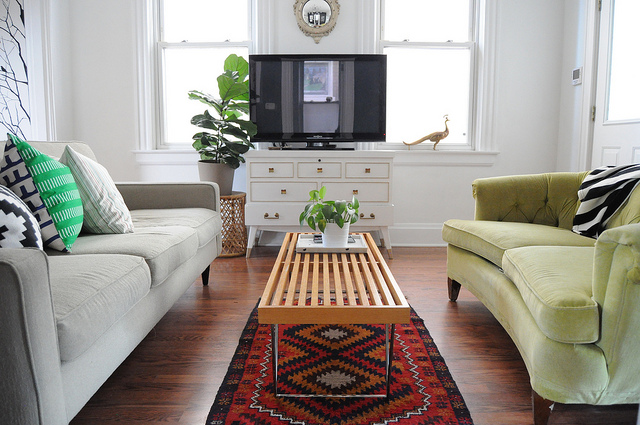 Choose The Right Color Scheme
The colors you use and the way you use them in your home is an incredibly personal choice, but, if you want to keep your guests and yourself happy and comfortable, then you need to consider how certain tones affect us. Green, for example, is often associated with nature, and as such, evokes feelings of calm and relaxation, making it perfect for bedrooms and living rooms. Red, on the other hand, is incredibly stimulating, which makes it a good option for your dining room. For this reason, you should really think about the color schemes you want in your home.  
Embrace Soft And Cozy Textiles
There are lots of factors that affect how warm and cozy your home feels, from the styles you like to the colors you use. However, sometimes, all a room really needs to reach maximum levels of welcoming is an extra kick of comfort. Because of this, you should find ways to incorporate more soft and cozy textiles into your space. If you have hardwood flooring, then break it up with a plush rug. You may also want to soften up any hard seating with large cushions and throws. You could also try framing textiles to use as wall art or double layer your curtains to keep the heat in.
Switch Up Your Social Lighting
Lighting affects a lot about how a room is perceived, and, as such, is incredibly important for setting atmosphere. For this reason, you should layer up your light sources, including a combination of permanent overhead fixtures, wall lighting, and table and floor lamps. By doing this, you have the power to switch up your lighting depending on the social situation you're in. For example, lamps and wall lights are best for parties, as they offer low-level mood lighting, allowing guests to have private conversations. Overhead lighting, on the other hand, is useful for dinners.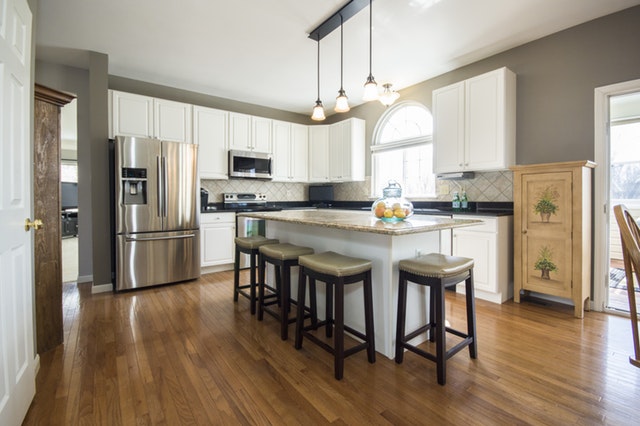 Provide Perches In The Kitchen
Whether you're putting together a tray of drinks and snacks or cooking a three-course meal, most social situations mean that you have to spend at least some of your time in the kitchen. As the host, it would be rude to abandon your guests in the living room, which is why you should offer them somewhere to sit while you work. A kitchen island and some bar stools would be perfect for this purpose, but, if you don't have the room for any permanent seating, then offer your guests a foldaway chair to sit on instead.
Design Seating To Encourage Conversation
While it is important to make seating arrangements for your kitchen, you can't forget about your living room in the process. While this space probably already has seating, chances are, it points towards your television. Of course, this is fine for a movie night, but if you're hoping to chat with your guests properly, then it's not the best design. Because of this, you may want to rearrange your sofas and chairs so that they're closer together and facing one another. This way, no one has to crane their neck or shout when they want to have a conversation.
Don't Forget About Your Garden
When your home starts to feel a bit cramped, your party may spill out into the garden. With that in mind, it's vital that this space is also made comfortable and welcoming, especially during the colder months. While there are plenty of reasons why you should have a hot tub, the warmth it brings and the bonds it can help form are two very goods ones, which is why you may want to consider one for your social space. Solar lights, blankets, comfortable seating, and some cover will also help to make your garden a little more appealing to your guests.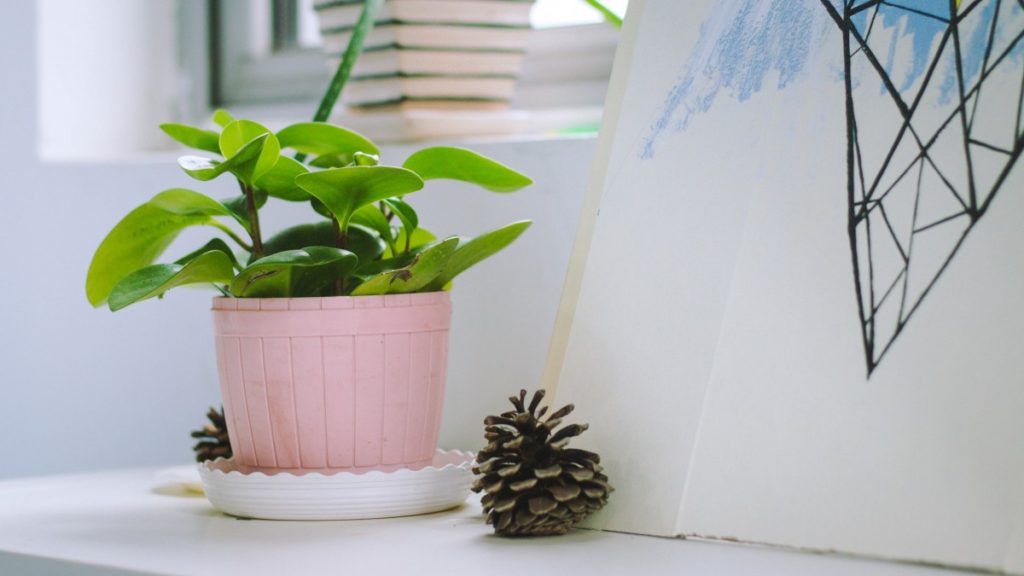 Bring Life Into Your House
Once you're done improving the outside of your house, you should go ahead and bring the outside in. A number of studies have shown that keeping potted plants in your home can help to reduce stress and fatigue, as well as reduce noise levels, induce relaxation, and help you to sleep better. This will allow you and all of your guests to feel a lot more comfortable and happy. Plants also bring life into a space and add vibrancy to your interiors, which helps to warm up cool color schemes and make rooms appear more welcoming.
Stock Up On Bathroom Essentials
There's nothing worse than nipping to use a friend's bathroom, only to discover that they're out of toilet paper. To save your guests this stress and embarrassment, you should ensure that your bathroom is kept well stocked at all times. You should also check that your bathroom always has soap and a fresh towel to use. As well as this, you may want to include a few more luxurious items, like body spray, deodorant, moisturizer, hairpins, and hairspray. Although these aren't necessarily essentials, they can help your guests to freshen up and feel more comfortable.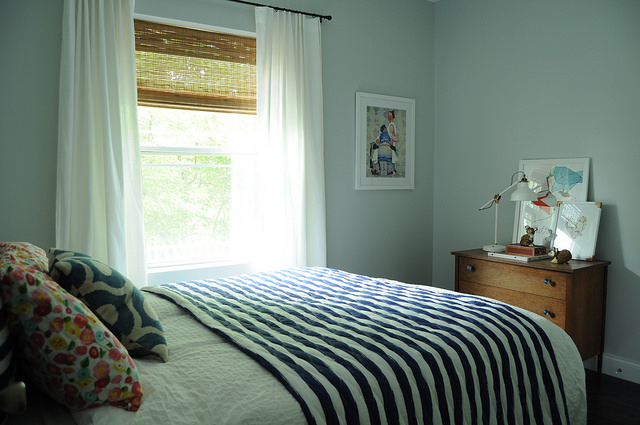 Have An Inviting Guest Room
When you're having guests stay the night, you need to offer a whole extra level of care. To start with, you need to ensure that your bed is comfortable and made up with fresh bedding. If you tend to use your guest room as storage, you should also remove all or most of your belongings, to give your guests room to hang up their clothes and put the rest of their things away. If your guest bedroom has a television, then make sure that there are batteries in the remote, but, if not, you could offer other forms of entertainment, like books and magazines.
With these tips, you should be able to create a home that your guests are dying to visit.