After having a really bad day, yesterday I came home to a nice surprise. A box with my copies of A Year of Hitchcock. It was just the kind of boost I needed after a terrible day.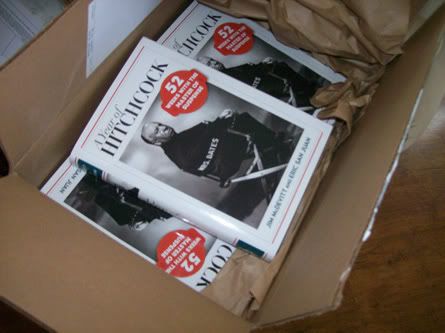 I can't tell you how happy I am with the production quality of this book. The folks at Scarecrow Press and their parent company, Rowman & Littlefield, did a spectacular job. This is top work by any measure.
Thumbing through it and seeing my words presented so nicely … well, I felt very proud. This whole project, which my co-author Jim and I have lived with for over three years now, now feels real. Real in a very tangible way. And that makes all the work we did, both the enjoyable work and the stuff we hated on our road to publication, absolutely worth it.
I told him last night but want to do it in public: Thanks for sticking through on this tough project, Jim.