Contributed Post
Many of us have to commute quite some distance to get into the office or our place of work. Gone are the days of working somewhere local. Now we live outside the city to be able to afford to work in the city. But it takes time to get there and back each day, with some of us commuting up to an hour, or even more, a day, and that is without taking into consideration any adverse traffic conditions. That is an awful lot of time to be sat doing nothing. So, how can you ease your boredom on such a long journey each day?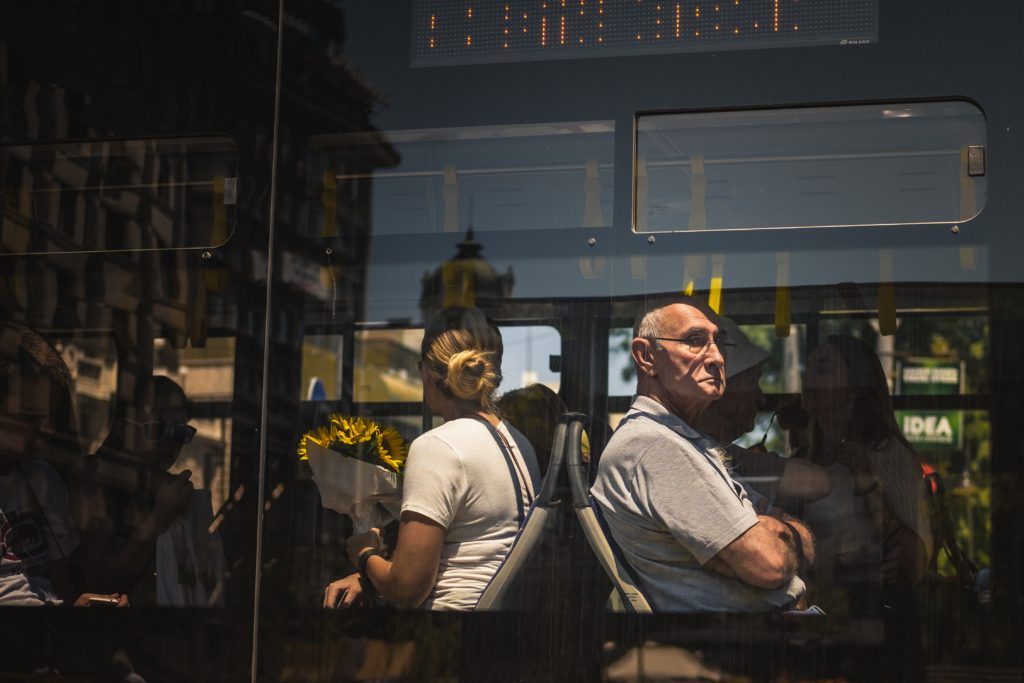 Photo by Søren Astrup Jørgensen on Unsplash
Listen To An Audiobook or Podcast
If you drive to work, the chances are you will get stuck in traffic at some point. It is these moments that we are most likely to lose concentration and get distracted. As we are looking around the car for something to do while we wait, it can be all too easy to take a sneak peek at the phone. Instead of risking a fine or crash, why not enjoy an audiobook to keep you inspired on your long commute? There are plenty available online for little or no cost to download to your phone, or if you have a CD player in your car, head to the library and rent one. If audiobooks are not your thing, you could download some podcasts or TED talks. There is one available for just about every taste imaginable!
Listen to Music
Music is always a favorite. Whatever form of transport you use, whether it is driving in your car, using public transport or even just walking, you can use that time to listen to music. The days of us walking around with mini disc players, personal CD players and even iPods are pretty much obsolete, with the vast majority of us using our phones now. Most modern cars can connect to our smartphones via Bluetooth, and if that is not an option, you can buy Bluetooth connectors to plug into the cigarette lighters. These then tune into one of the stations on the radio and allow you to listen to your music through whatever app you choose. Spotify is a favorite for many people, with the paid subscription being relatively cheap and enabling you to listen to pretty much any track for free without interruption. Others opt for Apple music or even download their music onto the built-in music player on their phone. Whatever method you use to listen to your music, your daily commute is the perfect opportunity to listen to your music as loud as you want. Just remember the earphones or headphones if you are using public transport – you may like drum and bass played at top volume but the rest of the carriage may not!
Write
On a train, you can sometimes have the space to get your laptop out and get on with some work. Perhaps you are writing a book on there?  Maybe you're planning an early retirement! You could even look at starting a blog – maybe one to share your experiences of commuting! If you do not have space in your bag for a laptop, you can buy a tablet and a Bluetooth keyboard.
Watch a Movie or Your Favorite TV Show
With Bluetooth headphones, you could even watch a movie or your favorite TV show while you are passing the time. Download it for offline viewing, and you could get to the end in time for your destination stop. There are plenty of apps out there to help you stream movies – the great review tells you all the pros and cons of some of the most popular.
Meditate
Assuming you are on public transport, you could use the time for a bit of self-care, and do some mediation. There is a misconception that you need to be in a quiet, relaxing environment to meditate effectively, but that is not true. It helps, of course, but is not a necessity. There are apps available, such as Calm, this can guide you through breathing techniques which you can do while sitting on a train or bus, or listen to some calming nature tracks or soothing stories.
Check Your Emails
Okay, so this one is not quite as fun or exciting, but what better chance to catch up on those unopened emails than on your commute? Use the deadtime to read through them, reply to any and sort them out into appropriate folders. If you have subscribed to newsletters and emails in the past that are no longer relevant, you can use a free service, such as Unroll.me to mass unsubscribe and stop them from clogging up your inbox.
Learn a new language
Again, there are a plethora of apps available to help you learn a new language. If you are a little bit self-conscious, you may not want one that requires you to repeat things and speak out loud, but an app such as Duolingo does not need you to do any talking. Research shows that one of the best ways to learn a new language is to submerge yourself in it completely, so why not listen to an audiobook in the language? You may not understand it to start with, but you will soon be able to pick up essential words and phrases.
Meal Plan
Use your Monday morning commute to get you ready and prepared for the week ahead. Use Apps such as Yummly, Mealboard, or Change4life to create shopping lists and weekly meal plans, saving you time and stop you from stressing every evening when you get in from yet another long commute home!
Look for New Opportunities
If the journey time is getting to you, it could be worth looking for a new opportunity, in a new location. Long commutes can put additional pressure on both your personal and your working life. Spend some time looking at jobs available in your sector or try contacting a recruitment company who will be able to hand pick jobs that match your criteria.
Turn Off All Technology
Don't freak out, but you could try turning everything off and have some time offline. Take out the headphones, switch on airplane mode, and spend a bit of time before the busy day at a computer desk looking out the window, talking to the person next to you or just relaxing.