ambient guitar noises. soundscapes, drones and feedback. m2 is unadorned expressions with the guitar, written, recorded and conceived exactly as it first spills out of the amp. never planned, always improvised. i cannot recreate these pieces. all music by eric san juan. sample these sounds at will. most m2 music (but not all) is available on Bandcamp.
Dead Country (2018)
SIDE TWO
An abrasive, difficult, noisy, experimental protest album. Available on Bandcamp.
—————————————————————————————————
First Breath After (2018)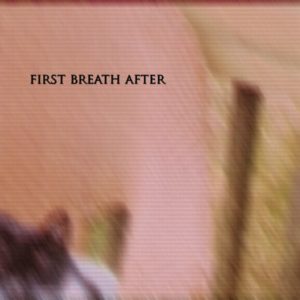 Recorded in a single session, late 2017, just a mic in a room. Available on Bandcamp.
—————————————————————————————————
Coming Up For Air (2018)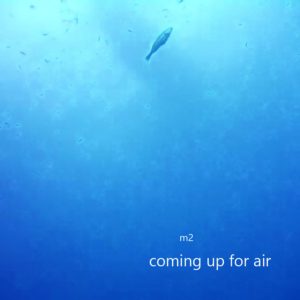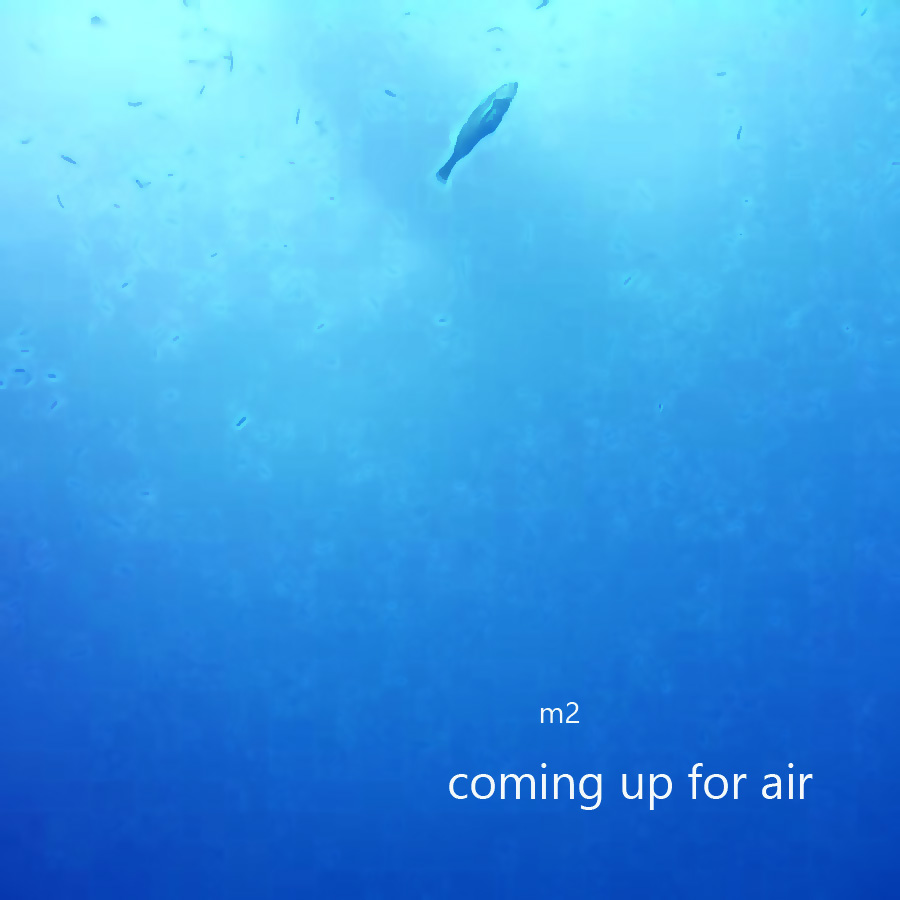 Recorded in 2015. Prepared in 2017. Released in 2018. Cover photo by Cary Christopher. Available on Bandcamp.
—————————————————————————————————
a burning orange sun you can't forget (2016)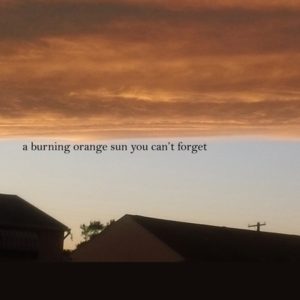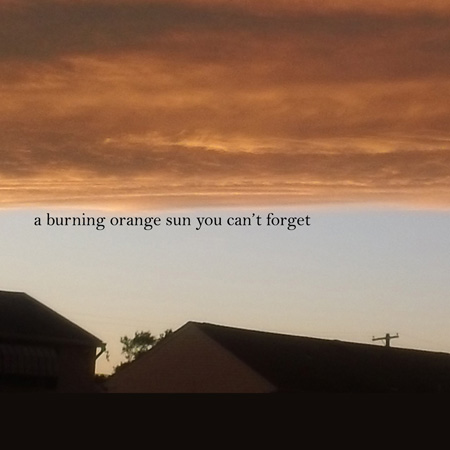 Recorded back in 2013, only brought together in 2016.
—————————————————————————————————
Comfortable Clarity (2015)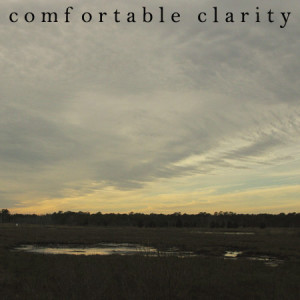 1) To The Coast (7:56)
2) Picked My Fingers Clean Off (4:21)
3) Comfortable Clarity (11:51)
4) The Pickings (3:25)
5) This Florida Bullshit (4:58)
6) Hungover (3:53)
7) This is a Social Song (7:07)
Recorded in pieces two years ago or more. Sat in a vault because I was, in fact, too comfortable to bother releasing it. Cover photo by Eric San Juan, taken at Cattus Island, Toms River, NJ. Available on Bandcamp.
—————————————————————————————————
We Finally Made It (2014)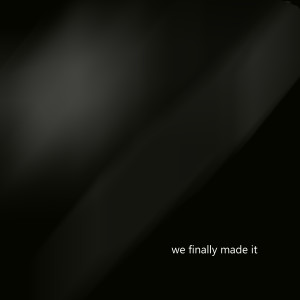 1) We Finally Made It (109:29)
I always wanted to record a single piece that was over an hour, but didn't want to force it. It had to come naturally. This one did. So I kept it.
—————————————————————————————————
The Third Day (2014)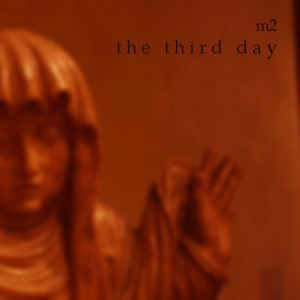 1) Boxes Filled With It (3:25)
2) Only Moving Backward (3:48)
3) Slow Decay (14:16)
4) Not Alone Anymore (9:00)
5) Seeing Light (5:25)
6) Frayed Mind (1:27)
7) Multi Organ Failure (6:14)
Recorded November 2013. Cover photo by Eric San Juan (but it's of some classic piece of art at the MET). Done in a single day, in a single session.
—————————————————————————————————
Falling Back Into It (2012)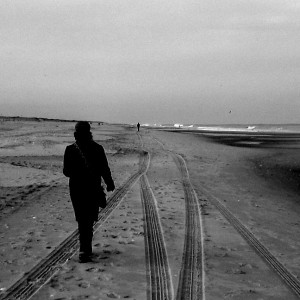 DISC ONE
1) Spinning Lecterns (2:32)
2) Womb Encasement (16:50)
3) Election (6:44)
4) Paint Brushes (7:42)
5) Without Waking (6:46)
6) Untitled (10:08)
DISC TWO
1) Projection (1:44)
2) Unbroken Sac (7:03)
3) The Day of the Tears (12:23)
4) They Forget The Tab At The Way To The Station (5:25)
5) Summer Day Cools To Grey (4:22)
6) Pangaea (15:04)
Recorded from 2009 to 2011, maybe. This is the first m2 double record. RSJ plays additional guitar on "Pangaea". "Without Waking" was originally recorded for an abandoned collaboration with Carl Sagan's Ghost and is presented here with only the m2 contributions. "Untitled" was recorded in 2008. Cover photo by Eric San Juan. Think this is my favorite m2 record, even though it lacks a feedback track. Available on Bandcamp.
—————————————————————————————————
The Endless Twelve (2011)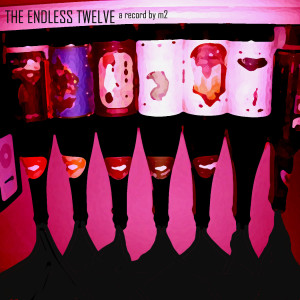 1) Sunday Bliss Can't Lift, Can Only Pretend (7:05)
2) Falling Back Into It (10:38)
3) Etched On Me Is A Waiting Demon (7:38)
4) The Endless Twelve (24:54)
5) Sobriety (5:02)
A collection of pieces recorded in 2010. This set of recordings is noisier and more abrasive than more recent m2 outings such as Six Stories and Dying Mother, but at times drifts into more peaceful drones. Mostly, though, it's pretty blistering. Available on Bandcamp.
—————————————————————————————————
james fenimore cooper (2009)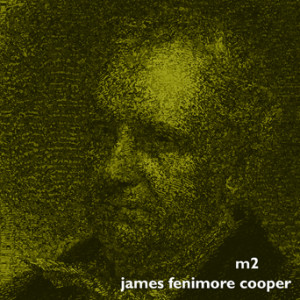 1) james fenimore cooper (31:06)
Recorded summer 2009 in a single half-hour performance. Recorded to TASCAM 4-track recorder, post production in CoolEdit Pro. I think this might be my last ever four-track recording.
————————————————————————————————–
Ashes (2009)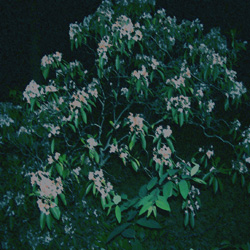 1) Choking on Ashes (7:18)
2) Sleep Paralysis (8:48)
3) Dry Story (7:11)
4) Are His Defenses Going To Hold Up? (3:28)
5) Climbing Mountains and Falling Short (16:16)
Recorded in late 2008. Cover photo by me. Sleep Paralysis is inspired by the experience described in Whispers of the Old Hag.
—————————————————————————————————
Six Stories (2009)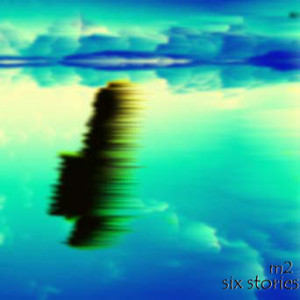 1) The First Story (1:48)
2) The Second Story (6:54)
3) The Third Story (4:11)
4) The Fourth Story (1:13)
5) The Fifth Story (5:34)
6) The Sixth Story (6:24)
7) The Muse Curls Up, Dies (22:34)
A quick narrative experiment that inadvertently turned into something I liked. Available on Bandcamp.
—————————————————————————————————
Dying Mother (2008)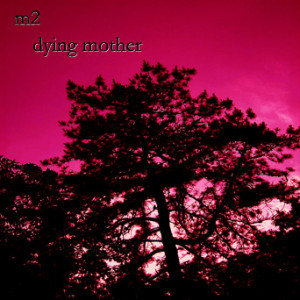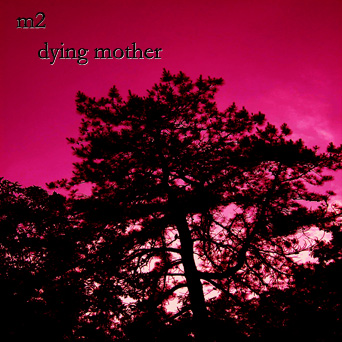 1) Dying Mother (11:15)
2) Squeezed Breath From Hardened Lungs (11:58)
3) Love Hate Love (11:20)
4) Ruined Days and Sleepless Nights (13:42)
Recorded in late 2008. Cover photo by me. Available on Bandcamp (with bonus track).
—————————————————————————————————
the dialogue of narrow sorrows (2008)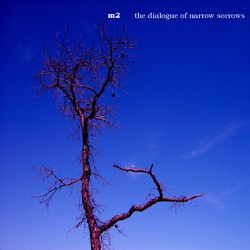 1) Morning With Coffee (2:03)
2) Creature Comforts – movement 1 (7:13)
3) Creature Comforts – movement 2 (2:55)
4) A Fine Time To Forget Your Friends (10:26)
5) Delays In The State of Marriage (2:43)
6) Ugly Dirty Angry Stares part 1 (4:52)
7) Ugly Dirty Angry Stares part 2 (7:47)
8) Ugly Dirty Angry Stares part 3 (1:29)
9) The Quiet Days of Solitude Roll Away (2:17)
10) A New State of Grace (10:46)
11) Out of My System on a Sunday (11:09)
12) Empty Again (3:06)
In my original website notes circa 2010-2012 or so, I wrote, "Let me be honest. This is a creative failure. I wish it wasn't, but it was. It was a so-called 'concept record,' and that was a mistake. Not that I don't think this is worthwhile – the 'Ugly Dirty Angry Stares' suite is really cool, for instance, and all I wanted it to be – but it is the one m2 record that, to me, does not hold together as a satisfying, cohesive whole." As of 2016, I disagree with myself. On a recent headphones listen, I was surprised at this record. I'd probably cut out "Out of My System on a Sunday" if I were putting it together today, but otherwise, I'm down with it. Available on Bandcamp.
—————————————————————————————————
eight times alone (2007)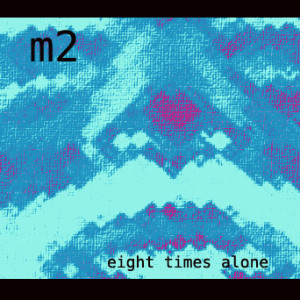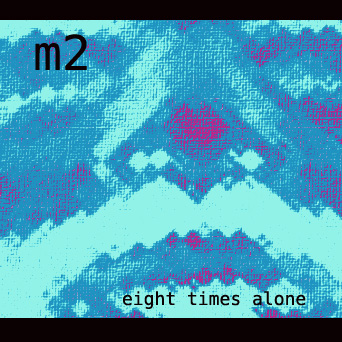 1) Preparing A Resume (6:43)
2) Creative Endeavors Abandoned (10:32)
3) Tea Leaves (4:55)
4) At Room Temperature They Leave, Don't Call (6:28)
5) On Air (6:14)
6) Beast From Forbidden Planet (6:05)
7) It's Lonely Here (2:42)
8) The Ramifications of Answering Machines (13:33)
Recorded here and there over the course of a year. Finalized in a great rush during 2007. "eight times alone" is a record about longing. All song recorded on the TASCAM Porta 7 except Preparing A Resume, At Room Temperature…, and The Ramification…, all recorded directly to desktop PC with CoolEdit pro. Very personal record. Cover image is a self-portrait. Distributed digitally, first time I ever did that. Once found it "bootlegged" on a German blog and FTP site. That's pretty cool, actually. Available in Bandcamp.
—————————————————————————————————
from seven fields of vision (1998)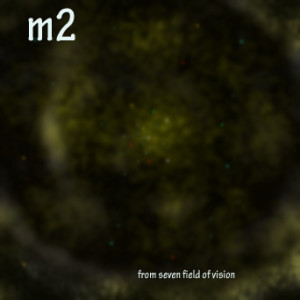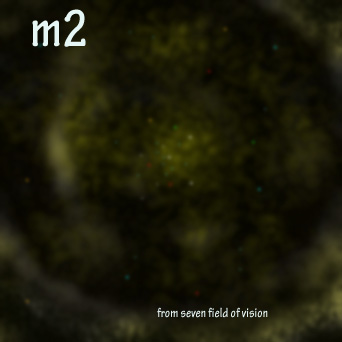 1) The First Shard (4:18)
2) Passage (11:46)
3) The Mother Wheel (5:28)
4) Storm (3:16)
5) Within The Eye (6:52)
6) Sunfire Landing (6:33)
7) Touching Io (9:59)
8) ********** (7:16)
9) Portal (15:14)
It all fell out of the guitar in 1998, during and after Slumbersigh. "Opus version" weaves all tracks together into one piece (but that version is not available here). Received airplay on college stations in the late 1990s, so that's cool. Droning guitar and soundscapes. No drums, or bass, or songs, or solos, or any concept of melody or structure. It's the sounds of space and background music and orbits and noise. When I first recorded this back in 1997, its unspoken subtitle was, "Music Inspired By Arthur C. Clarke's 2001." Still is. It would take me 10 years to record a follow-up. It remains one of my favorite recordings I've done. Recorded entirely on the Tascam Porta 7 four-track recorder in the spare bedroom. Available on Bandcamp.