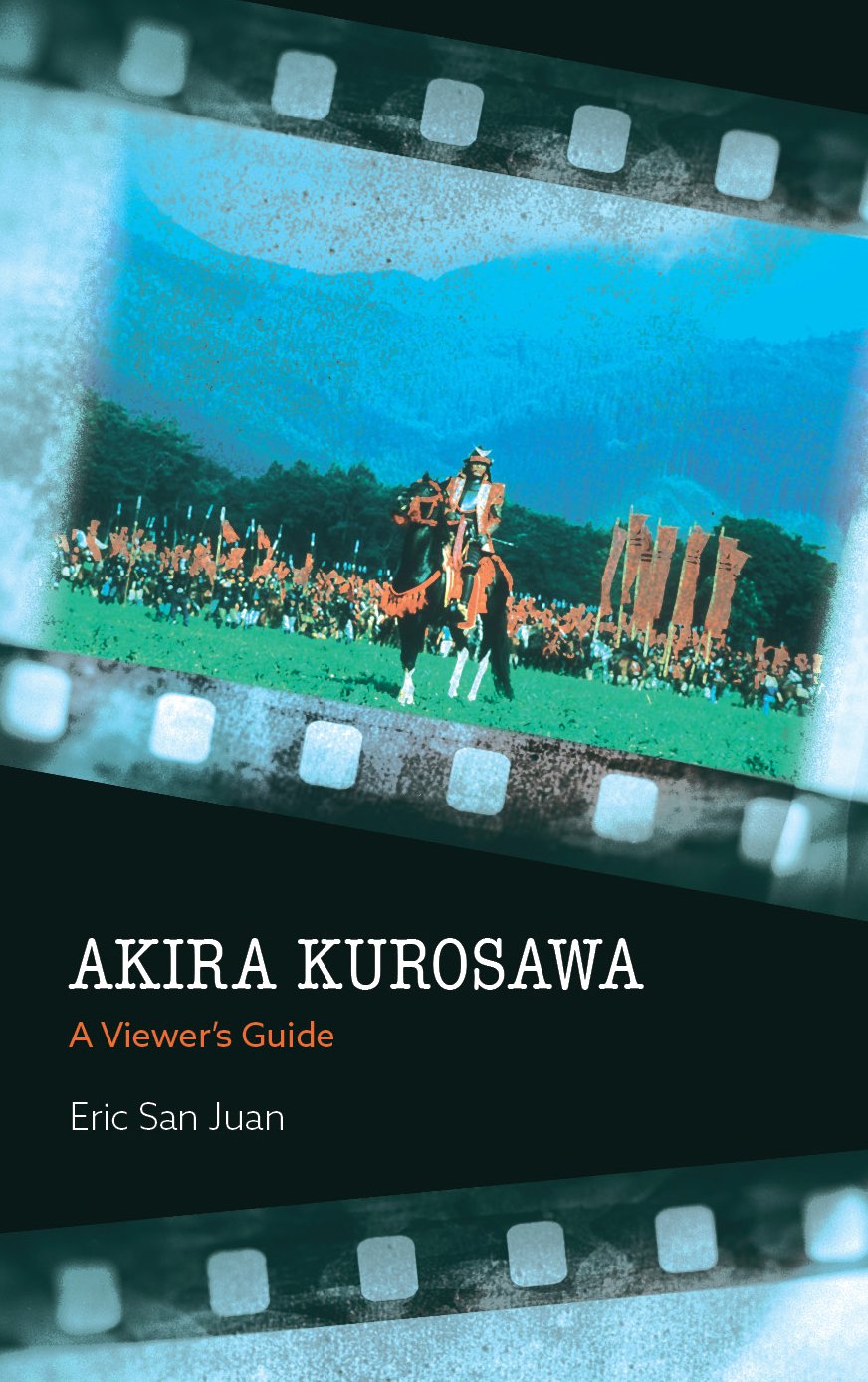 More than 30 works by the greatest director in cinema history, including a never before analyzed documentary made in the early 1970s. Intended for both casual fans and student of cinema alike. Without question, the most comprehensive print examination of the works of Akira Kurosawa available for the casual reader and the cinephile. That's Akira Kurosawa: A Viewer's Guide.
With a director as accomplished and influential as Akira Kurosawa, the mission seemed simple enough: Watch the complete works of the legendary director of Seven Samurai, Rashomon and Yojimbo, and do so in chronological order. Do it with an eye towards Kurosawa's development as an artist, the recurring themes in his work, and what both Kurosawa aficionados and casual fans alike should notice in these great films.
That's exactly what Eric San Juan did in Akira Kurosawa: A Viewer's Guide (Rowman & Littlefield 2018).
The book is currently available in hardcover by Rowman & Littlefield.
Praise for Akira Kurosawa: A Viewer's Guide
"Focusing on Kurosawa's themes rather than his techniques, San Juan readily succeeds in his goal of creating an accessible appreciation of Kurosawa's work ... (The book) has appeal for cinephiles and casual movie viewers alike."" - Publisher's Weekly
PURCHASE AKIRA KUROSAWA: A VIEWER'S GUIDE