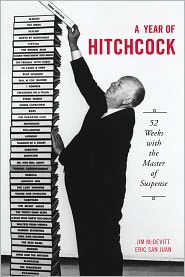 I know, I know, you're probably as sick of hearing about this book as I am of posting about it! But the long-awaited softcover edition of the book I coauthored with Jim McDevitt is finally out and ready for purchase. If you passed on the hardcover — and no hard feelings if you did, because it wasn't cheap — this is for you. It comes in at under 20 clams. Nice price for a nice book by some nice guys, yeah?
So check it out and I'll finally shut up about it. Not about my other projects, mind you. But about this one, sure. For now.
You can order it from Barnes & Noble, Amazon, Books-a-Million, and other fine retailers. It should soon start showing up in your local bookstore, too. Check the film/entertainment section. If you spot it out in the wild please let me know. Jim and I would like to know where the book is turning up.