Buying a house is one of the biggest purchases we'll ever make. It takes months for the sale to complete, yet in that time you might only step foot inside the property two or three times. You buy it as seen, and you never get to fully 'try it out' before you commit to living in it. It can feel like an enormous gamble with good reason. You can't possibly know what life will be like when you're living there. The best you can do is check out the 5 essentials that all buyers look for when they're interested in a property:
Hygienic Bathrooms
One of the first things that are checked is the bathroom. Aside from the attractiveness of the design, buyers are keen to confirm that this, the smallest room in the house, is also the most hygienic. None of us likes the idea that we have to share a bathroom with strangers. But it's impossible to refit a bathroom with new pottery before you move in. If there is mildew, bleach it. Clean the toilets, and make sure every tile sparkles.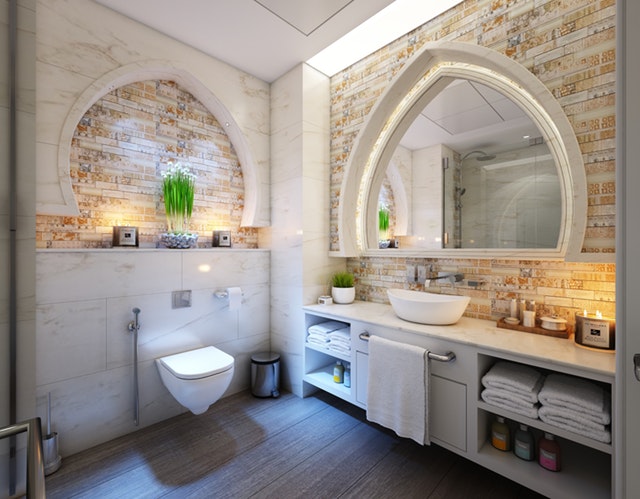 Dress the room for show – put your things away! Picture source
Outside Entertainment Space
Most of us love to entertain. As the cost of dining out has risen, more of us prefer to host dinner parties and other events at home. It's more private, less restrictive, and usually a lot more fun. But we all need enough space to make the occasion feel comfortable. This is where your home's outside areas need to stand out. Perhaps you already make good use of it as somewhere to work for your self-employed business? Make sure there is a clear patio dining area. Any outside kitchenette should look the part, and ensure there is plenty of seating for a lovely evening in.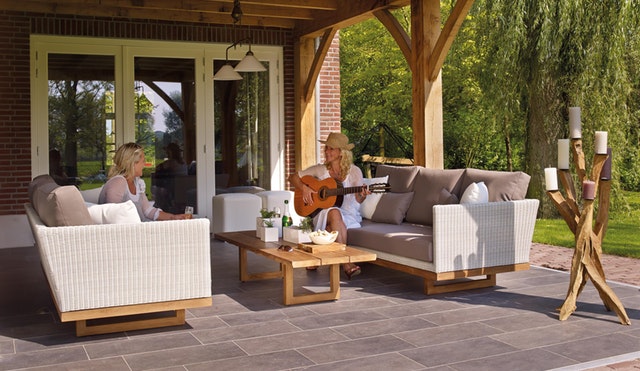 Create a great social area in your yard. Picture source
A Place For The Kids To Play
Children need space to play both indoors and outdoors. You should make sure there is a fair sized lawn area, perhaps bordered with a few colorful plants. If you're not sure you can tackle this work on your own, then try to get a free quote from someone that can help. Fix any broken fence panels and ensure everything is secure. Try to provide a storage unit or shed as well, so any future families in your current home will have space for all those toys.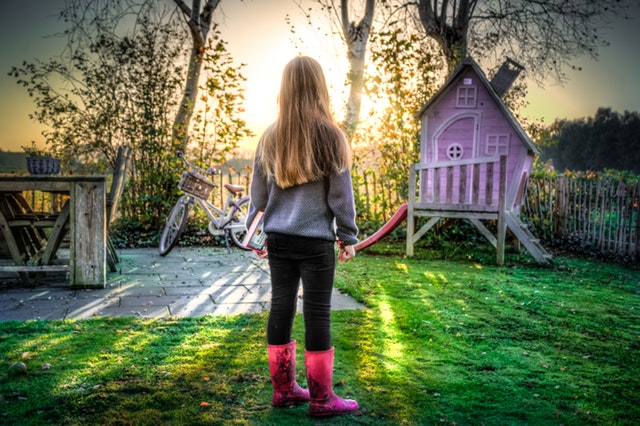 Fun space for a family too. Picture source
A Master Suite
A large bedroom on its own is rarely enough these days. Instead, buyers are looking for a large space plus a walk-in wardrobe and dressing room. From here, they might expect to walk into a grand private bathroom with his and hers sinks. This can be expensive to implement if your home isn't already set up this way. One way to tackle this challenge on a budget is to provide plans for what the area could look like if the future buyers were willing to do the work.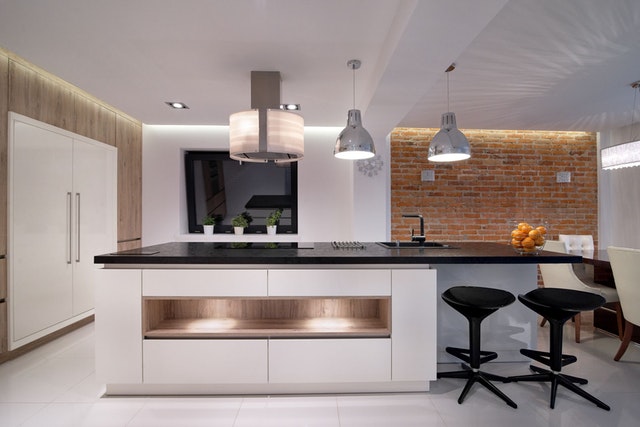 A wow kitchen will always go a long way toward selling your home for you. Picture source
The Kitchen Of The Future
The heart of any home is the kitchen. While it doesn't need to be a contemporary style, you do need to present it in a way that clearly defines a lifestyle others would want. Aside from cleanliness, consider high-tech gadgets, space to dine, and conveniences like boiling water taps and garbage disposal. Is your home ready for sale?