Contributed Post
Music is one of the most powerful things on the planet. Nothing else, it seems, has the capacity to so strongly tug at our emotions, whether it's happiness, joy, euphoria, misery, depression or sadness. What's more, there's so much of the stuff – so much, in fact, that most of us wander through life, listening to only a fraction of it.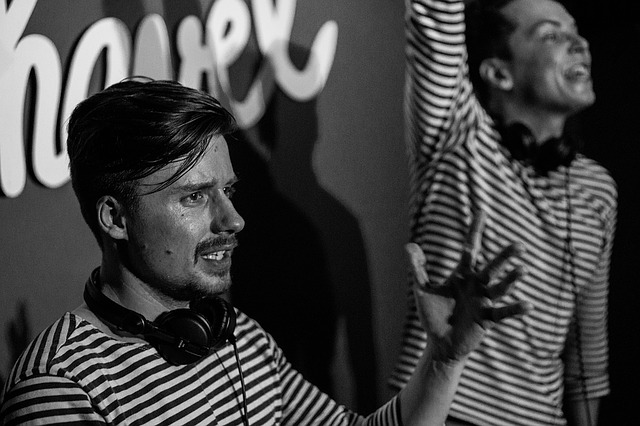 The problem is that most of the music that we get has been curated by record labels and radio stations. We rarely get to hear the raw talent of unsigned artists, or those that radio producers unilaterally decided have very little to offer their audience. As a result, there's a whole world of great music artists out there that you've probably never heard of. Take a look at this list. Do any of these artists ring any bells?
Yuna
Yuna is a Malaysian pop vocalist who writes her own songs. She's better known in the Far East, but in the West – not so much. Her biggest claim to fame so far is her cover of Frank Ocean's Song "Thinkin' 'Bout You." Once you've listened to it, it's actually really hard to get it out of your head. Yuna now has her own YouTube channel where fans can go and listen to her latest stuff.
Austra
If you love working out and going down the gym, no doubt you have your epic workout playlist. Well, get your playlist ready for some extra tracks. Austra are a bit like Florence and the Machine, but with extra bite. One of the cool things about the band is the gurgling quality of the vocals. Once the music has started, especially if it's a track like Lose It, it's hard not to want to sing along to the track's catchy beat. Austra, however, is a band that should come with a warning label. Some of their tracks, like Beat and the Pulse, are just plain creepy.
Lucia
Romania might not be the first country you think of when it comes to music, but the Eastern European nation, next to the Black Sea, has a lot of talent. One of the rising stars to come out of the country recently is Lucia. Lucia is a singer with some serious talent. She's able to cover even the most demanding of songs, almost effortlessly. There's a bit of Ariana Grande's spirit in this woman: that ability to approach practically any track from any artist and make it sound better than the original. People who have discovered Lucia can't believe she hasn't made a bigger splash in Western markets.
TaDa
"Ta-dah" should be the operative word, when it comes to TaDa. This female artist can do it all, from reggae to dance music. She's become a bit of a YouTube sensation in her own right, covering songs like Rihanna's So Hard. Her music is the sort of thing you might want to have blasting out of your convertible on a hot day, just to let everybody know you're having a good time. But equally, there's nothing to stop you from listening to her while you clean the house either.