Last month I announced that work on the second volume of my self-published comic anthologies was underway. I'm happy to bring you a bit of a tease: the opening page of a story done with Rick Lundeen called Voice of the Universe. We're quite proud of it. Take a look: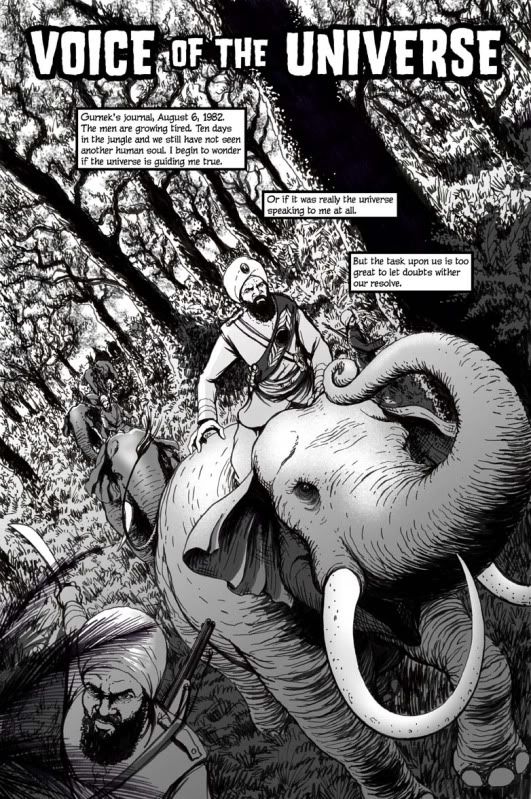 Click image for full-sized
As with the first volume, I'll be penning a diverse collection of stories in multiple genres and multiple styles, all of them brought to life by a talented array of artists. Some artists from the first will be returning, and a number of new names will also be taking part. It will be very exciting to bring this all together again and I look forward to previewing more stuff in the coming weeks. Looking for a summer release.