Contributed Post
Having a garden is a privilege that many people around the world long to have. It's a space where you can let your creativity flow, spend quality time with those that you love, and also make your dreams become a reality. If you're not crafty minded it can be hard to know what to do with the space that you have, so here are some tips to take on so that you can create a garden that looks like it's been made in heaven. You may have seen our article giving you some tips on having a clean home, well here's how you can complete your look!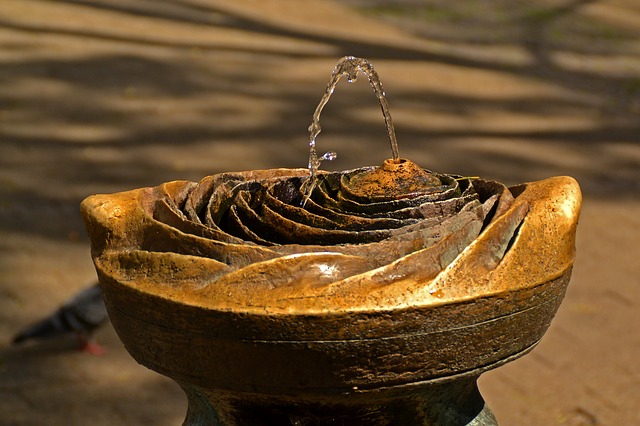 https://pixabay.com/en/fountain-water-jet-gargoyle-260307/
Flatten out surfaces
If you live in an area that's hilly or your garden simply isn't flat then it's understandable that you'd want to level it out so that you can begin to lay foundations for the plans you have for your garden. The problem with levelling out the surfaces in your garden is where to put the waste afterwards! Check out the Statistics from ABC's War On Waste and you will see how much of a problem this is around the world. Be sure to get in contact with a waste removal company who will not only be able to properly dispose of the waste you have, but help you remove it too!
Plant some shrubbery and colours
A garden isn't complete without some pretty flower beds dotted around the garden, so why not head to your local garden centre and see what kinds of shrubbery and flowers you can get your hands on. If you're not the type to tend to your garden everyday, it might be an idea to go for greenery that's evergreen and will last even throughout the winter months. Adding a few simple plants to your garden will instantly transform it! If you really want to finish the look, pick up some edging from your garden centre too and see how much of a difference it makes!
Create a vegetable garden
Creating a vegetable garden will not only add to the overall look and feel of your garden, but it will give you a sense of self sufficiency too. Eliminating the need to buy your favourite fruit and veg will save you some money as well as helping with the environment too as you will know that none of your fruit and veg has been sprayed with insecticides.
Make a main feature
Finally, you should consider creating a main feature for your garden to really catch your visitors' eyes. Something like a water feature is always a great way of really having a great focus point in your garden, while adding a great ambience to it too. There's something really relaxing about hearing water trickling away, and seeing birds flying in and out to take a quick dip!
Use these four simple yet effective ideas for your garden and you will soon be well on your way to creating a garden made in heaven! Don't forget the deck chairs so that you can enjoy your hard work!